Back in January, I was hired to series produce and direct a brand new, true life documentary series about young, high school golfers attending the International Junior Golf Academy in Hilton Head, South Carolina called School of Golf. The students are coached by Hank Haney, who is also coach to the #1 player in the world, Tiger Woods.
The experience has been both rewarding and educational. Even though I've had the opportunity to story produce, story edit, unit production manage, and be a coordinating producer on past TV shows, this is the first time I've helmed a production as a series producer.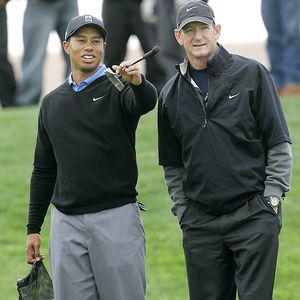 All of my past experiences in production have lead to this gig. I've had to rely on the various different skills I've developed over the last decade to manage this show creatively and organizationally. That brings me to this point: some of the worst advice I've gotten when I started as a PA in the film and TV industry was "to focus on one thing and go with that."
I can't think of a faster way to pigeon hole myself and to limit my future than "focusing on one thing" in production. During most of my adult life, I've had dozens of creative interests: film, TV, writing, painting, photography, graphic design, and music. Within production alone, I wanted to write, direct, manage, produce, DP, grip, AD - and because of my desire to learn as much about as many different roles as possible, I think I've only been helped by diversifying my jobs.
It's OK to have a modern day Renaissance approach to anything you want to do. While thinking about that, check out School of Golf on the Golf Channel - Tuesday nights at 11:00PM EST.
CHECK OUT SCHOOL OF GOLF NOW